YRKKH: What! Goenkas refuse to accept Sirat with Ranveer's child (Latest News)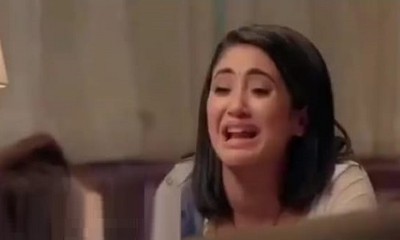 Yeh Rishta Kya Kehlata Hai (YRKKH): What! Goenkas refuse to accept Sirat with Ranveer's child
A major u-turn in the story of Yeh Rishta Kya Kehlata Hai will make Kartik and Sirat's life more challenging.
Ranveer takes his last breath as he gives Sirat's hand in Kartik's hand and takes a promise from them to stay together.
With his sudden demise, Sirat's pregnancy truth comes forth and this turns out the major challenge in her and Kartik's future.
While Manish already hates Sirat, Kartik and Sirat's marriage is going to be difficult because of Sirat's pregnancy.
Kartik and Sirat's drastic face-off to Manish
Kartik and Sirat convince each other to fulfill the promise they gave to Ranveer.
While Manish and Goenkas aren't ready to accept Ranveer's blood,
How will Kartik convince Goenkas to accept Sirat and Ranveer's child,
To know this, you need to follow us at SerialGossip.com for every minute update.
Latest Yeh Rishta Kya Kehlata Hai Updates