Kuch Rang Pyar Ke Aise Bhi 3: Lovey-dovey moment for Dev and Sonakshi (Upcoming Twist)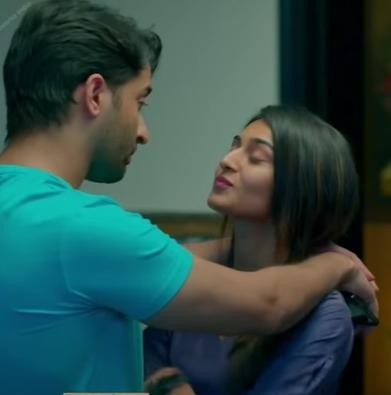 Kuch Rang Pyar Ke Aise Bhi 3: Lovey-dovey moment for Dev and Sonakshi
Sony TV's popular show Kuch Rang Pyar Ke Aise Bhi has already started gaining more and more love from the audience and has also generated a lot of curiosity with its gripping storyline.
In the current track, Ayushman has moved to Dev's house and is trying to adjust with Dev and Sonakshi.
On the other hand, Suhana does not like Ayushman and asks Dev and Sonakshi to send him back.
In the upcoming episode, Elena will be seen visiting Sonakshi and Dev where she shows them her picture getting good response.
Sonakshi makes Dev jealous
Sonakshi reads the filmy and romantic comments on her pictures.
Later, Sonakshi asks Dev that if she also starts getting comments like Elena then how will he react to it.
Dev asks Sona if she has also created any such account on social media. Sonakshi smiles seeing Dev getting possessive about her.
Stay tuned for more updates only on SerialGossip.com
Latest Kuch Rang Pyar Ke Aise Bhi 3 Updates