YRKKH: Big Twist post-Ranveer demise, Sirat pregnant (Upcoming Episode)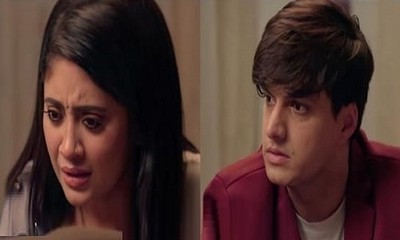 Yeh Rishta Kya Kehlata Hai (YRKKH): Big Twist post-Ranveer demise, Sirat pregnant
The upcoming episode of Star Plus serial Yeh Rishta Kya Kehlata Hai will see further Ranveer's saddening demise bringing a drastic u-turn in Kartik and Sirat's life.
Earlier it is seen that how Ranveer and Kartik hide the truth from Sirat but now after it is revealed, Sirat faces a drastic breakdown.
Ranveer's death is imminent and Sirat wants to have his child as the last memory of their love.
And this becomes another major turning point in Kartik and Sirat's love life.
Kartik and Sirat's new challenges
Kartik and Sirat's new journey isn't going to be easy as Ranveer's child in Sirat's womb will pose difficulties in their marriage.
Because Narendra is already pissed off Sirat and Kartik's relationship,
How will he create a ruckus to get the heir of his family is worth watching and how Kartik Sirat will get married?
Make sure you follow us at SerialGossip.com so you don't miss the next big twists.
Latest Yeh Rishta Kya Kehlata Hai Updates