Patiala Babes: Arya Minni inaugurates Babita's Patiala Babes restaurant (Upcoming Twist)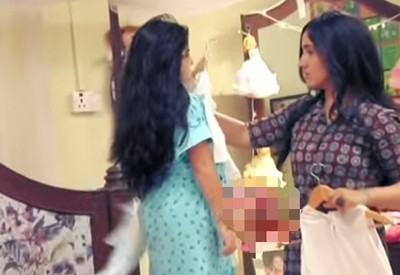 Patiala Babes: Arya (Shaish Bajaj) and Minni (Ashnoor Kaur) inaugurates Babita's Patiala Babes restaurant
Sony Entertainment Television popular daily soap Patiala Babes is gearing up for high voltage drama and twist.
Arya and Minni's life seems to take new turn, here Minni has taken responsibility of Arya.
Arya and Minni are getting united happily and now they are all decked up to take Babita's dream high.
Arya hands over Babita's Patiala Babes business to Minni and asks her to handle it.
Minni is also amazed that her babes had followed the way she had shown her and had done what was right and made her own identity.
Minni and Arya's new dhamaka
Minni and Arya now had their share of responsibility for Babita's Patiala Babes business.
Minni is all set to not let BaboBabi hard work go in vain and takes charge to continue the legacy.
Stay tuned for more exciting updates of the upcoming episodes only on serialgossip.com
Latest Patiala Babes Updates