Patiala Babes: Minni Arya's new challenge for Babita's dream project (Upcoming Story)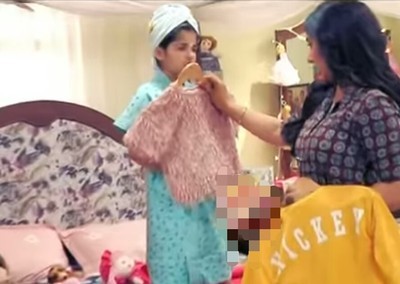 Patiala Babes: Minni (Ashnoor Kaur) and Arya's (Saisha Bajaj) new challenge for Babita's dream project
Sony Entertainment Television popular daily soap Patiala Babes is gearing up for high voltage drama and twist.
Minni and Arya's new life has begun after Babita and Hanuman's death.
Minni has taken responsibility of Arya who is uncontrollable, Minni is trying her best.
Minni can see her childhood in Arya and she is also happy to know that Babita had taken stand for herself.
Minni and Arya's new journey
Babita had understood what she wanted her to see, Babita had thus started her business to stand on her own feet and be independent.
Minni now takes charge to not let Babita's dream be ruined and here she will take charge of Patiala Babes business.
Stay tuned for more exciting updates of the upcoming episodes only on serialgossip.com
Latest Patiala Babes Updates