Mere Dad Ki Dhulan: Amber Guneet's patch up deal only for Nia (Latest Trending News)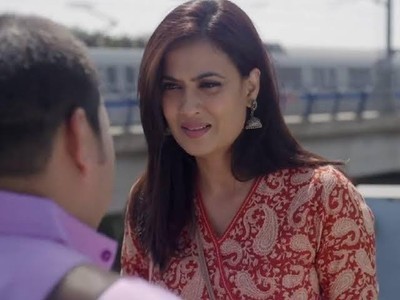 Mere Dad Ki Dhulan: Amber (Varun Badola) and Guneet's (Shewta Tiwari) patch up deal only for Nia
Sony Entertainment Television popular daily soap Mere Dad Ki Dhulan is gearing up for new twist and turn.
Nia is tensed as she is going to California and thus she wants someone to be with Amber although as tenant.
Guneet also needs a house to stay as she had to vacant the house she is living in.
Here Amber and Guneet's destiny brings them infront of each other, they had bitter nok jhok and fight dhamaka.
Amber and Guneet's nok jhok dhamaka
While Nia is all puzzled and thus Amber and Guneet cracks a deal to showcase harmony just for Nia.
Amber and Guneet are thus trying to hide spark of their anger and had nok jhok which Nia can see clearly.
Stay tuned for more exciting updates of the upcoming episodes only on serialgossip.com
Latest Mere Dad Ki Dulhan Updates