Kahaan Hum Kahaan Tum: Sonakshi turns cheap dancer reality check for Rohit (Future Story)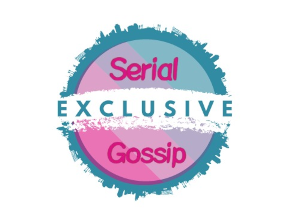 Kahaan Hum Kahaan Tum: Sonakshi (Dipika Kakkar) turns cheap dancer reality check for Rohit (Karan Grover)
As per the current track of Kahaan Hum Kahaan Tum viewers will get to witness new drama as Sonakshi turns cheap dancer giving reality check to Rohit.
Post leap Rohit runs his separate small hospital who is not interested in Sippy hospital and wealth.
On the other side Sonakshi struggles to get some job as she lost her prestige post she resigned from her show KPK.
Now Sonakshi left with no other option had to choose dancing option to earn quik money only to free her mother Suman from jail.
Apparently Rohit too happens to be present in the same place where Sonakshi heads to dance in the same party.
Rohit faces embarrassment due to Sonakshi
Rohit gets to face Sonakshi and feels embarrassed and ashamed seeing her state due to Sippy's.
It would be really interesting to see what happens next on the show.
Stay tuned to serialgossip.com for more updates on Kahaan Hum Kahaan Tum.
Latest Kahaan Hum Kahaan Tum Updates