Kahaan Hum Kahaan Tum News 13 February: Sonakshi jobless post leap big shock for Rohit (Latest Trending News)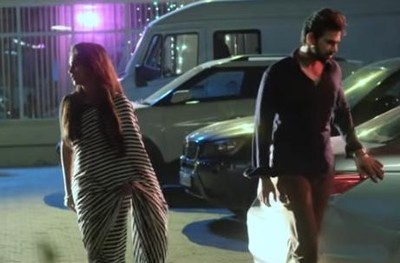 Kahaan Hum Kahaan Tum News 13 February: Sonakshi jobless post leap big shock for Rohit
The upcoming episode of Star Plus show Kahaan Hum Kahaan Tum will showcase interesting twist and turn post leap.
As per the current track, the show takes a leap of four months where Sonakshi is seen jobless.
Sonakshi is struggling where she wants to free mother Suman from jail.
Looks like Suman lost all the savings for Sonakshi and landed in jail owing to some fraud business.
Now big task for Sonakshi is to free her mother and take care of entire family.
Sonakshi is jobless where she gets a dancer job to earn quick money and free Suman from jail.
Major setback for Rohit seeing Sonakshi dancing in front of his friends
And shockingly Rohit gets to witness Sonakshi as a dancer and dancing in front of his friends.
What will Rohit do now?
How will Sonakshi save her prestige?
Stay tuned and keep reading serialgossip.com for latest news on Kahaan Hum Kahaan Tum.
Latest Kahaan Hum Kahaan Tum Updates