Choti Sardarni came back with all new episodes, new twist in tale leaked (Latest Update)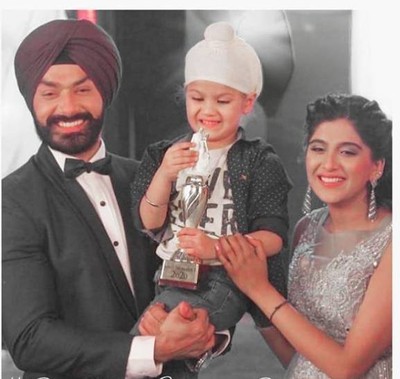 Choti Sardarni came back again with all new episodes
Choti Sardarni is one of the famous and most popular show of Colors Tv casting Mehar (Nimrat Kaur Ahluwalia) and Sarb (Avinesh Rekhi) in main lead.
As per latest resources cast of Choti Sardarni is shooting the new episodes and soon all the episodes will be on the Tv.
However amid all this new twist is there that new enemies have entered in the show where Mehar will have to face them,
And upcoming episodes of the show will deal how Mehar will deal with all the upcoming problems coming in her way.
Mehar and Sarb's chemistry to be on screen again
While everyone is awaiting to see both of them again on the screen , amid all this new poster of Choti Sardarni have been released showing new avatar with all new story.
Excited to watch your favorite shows again on the tv, share your reviews in the comment box mentioned below.
Stay Tuned with us for more updates and exciting updates for your favorite shows.
Latest Choti Sardarni Updates