YRKKH: Naira's open threat to Kartik starts her Nairagiri to expose Kundan (Upcoming Episode)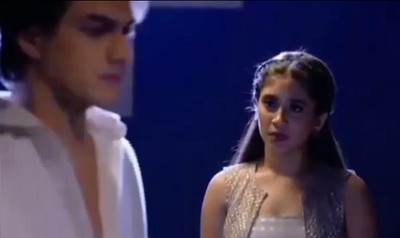 Yeh Rishta Kya Kehlata Hai: Naira's open threat to Kartik starts her Nairagiri to save Kartik
Star Plus popular TV show Yeh Rishta Kya Kehlata Hai is going to see big tension in Kartik and Naira's life.
Kartik is currently in jail where he made a huge sacrifice for his family.
Naira is totally pissed off with what Kartik did and how Kartik is doing such stupidity to save his family.
Thus Naira confronts Kartik in jail while she gives him open threatening.
Naira has now come on her Nairagiri to fetch the truth and save Kartik at any cost.
Naira on new mission to save Kartik in Yeh Rishta Kya Kehlata Hai
Naira has kicked in her mission to expose the reality of Kundan and save Kartik.
Kartik is still not ready to confess the truth that he stops Naira from taking any extreme step but Naira is stubborn and thus now decides to expose Kundan.
Let's see what super exciting plan Naira has in her mind to save Kartik.
Stay tuned to Serialgossip.com for more updates and latest news of top TV shows.
Latest Yeh Rishta Kya Kehlata Hai Updates