Shakti Astitva Ke Ehsaas Ki: History repeats Harman Soumya love story with Virat Heer hate story (Latest News)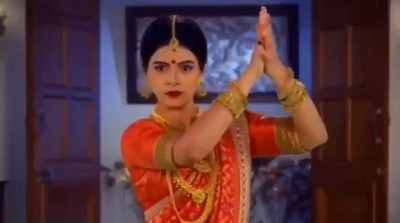 Shakti Astitva Ke Ehsaas Ki: History repeats Harman Soumya love story with Virat Heer hate story
Colors top TV show Shakti Astitva Ke Ehsaas Ki is seeing Virat and Heer's love hate story.
Virat has refused to marry Heer after all she is a kinnar (transgender) while Heer is not able to accept her real identity.
Heer is unable to bear so many traumas that she decides to end her life but then Preeto and Harak Singh stop her and save her.
Heer faces a mental breakdown but it's a saying 'that the show must go on'.
Heer thus decides to take the revenge of betrayal from Virat.
Heer comes in her real avatar of Kinnar
Heer will now take her real avatar of Kinnar in Shakti Astitva Ke Ehsaas Ki where her fight for her Astitva will begin.
Virat and Heer's this hate story is going to repeat the history of Harman and Soumya's love story as Harman too refused to marry Soumya after knowing her kinnar identity as he too hated transgender.
Now you will get to see more drama and more thrill in the story of Shakti Astitva Ke Ehsaas Ki.
Stay up to date with Serialgossip.com for popular top TV shows and Hindi serial.
Latest Shakti Astitva Ke Ehsaas Ki Updates