Shakti Astitva Ke Ehsaas Ki: Heer hatred forced Virat to change mind with kinner truth (Future Story)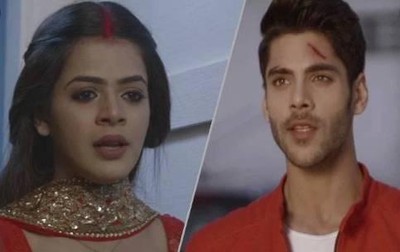 Shakti Astitva Ke Ehsaas Ki: Virat Heer confrontation as Heer started ignoring
Shakti Astitva Ke Ehsaas Ki is one of the most popular and long running show of Colors Tv casting Virat (Simba Nagpal) and Heer (Jigyasa Singh) in main leads.
As per latest track of the show Heer is much worried and hurt with Virat's move owing to which she also grooved hate for Soimya.
Amid all this Heer is also aware that Virat left her where Heer started ignoring Virat in upcoming shows.
Virat much irritated with Heer Ignorance
However where further Virat gets much irritated with Heer ignorance where Virat will be seen changing his mind.
Well this time Heer will refuse Virat's love for her, but Virat will love with her even with her kinner truth.
It would be interesting to see what will happen next in the show Shakti Astitva Ke Ehsaas Ki.
Till Then, Stay tuned with Serial Gossip.com for more exciting updates and upcoming twists in the shows.
Latest Shakti Astitva Ke Ehsaas Ki Updates