Yeh Rishta Kya Kelata Hai: Naira brainwash Kundan against Sita (Upcoming Story)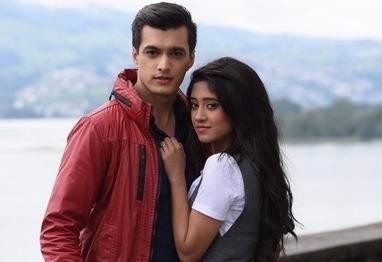 Yeh Rishta Kya Kelata Hai: Naira (Shivangi Joshi) brainwash Kundan against Sita
The upcoming episode of Star Plus longest running serial Yeh Rishta Kya Kehlata Hai will showcase interesting track where Naira will brainwash Kundan against Sita.
It was earlier reported that Sita traps Kartik in the crime which was in real committed by Kundan.
Sita now gets the hint that Naira is aware about the game plan and hence wants to flee away with son Kundan.
However Naira is not going to leave Sita and Kundan.
Naira's target to free Kartik (Mohsin Khan) and punish real culprit Kundan
In the future episodes to come Naira will once again get back to her Tina avatar and catch Sita and Kundan at airport red handed.
Furthermore Naira aka Tina will brainwash Kundan in such a way that he admits his crime.
Will Sita fail in her game?
Will Naira be able to free Kartik and punish Kundan?
Let's wait and watch for the upcoming next new twist in Yeh Rishta Kya Kehlata Hai.
Latest Yeh Rishta Kya Kehlata Hai Updates