Barrister Babu: Bondita's new exercise to convince Aniruddh (Upcoming Episode)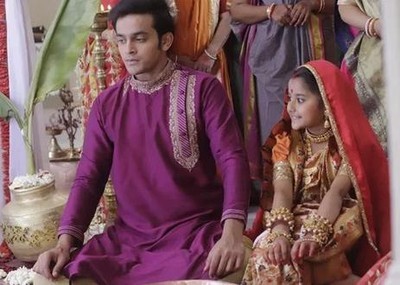 Barrister Babu: Bondita's (Aura Bhatnagar Badoni) new exercise to convince Aniruddh (Pravisht Mishra)
The upcoming episode of Colors popular serial Barrister Babu will showcase interesting twist and turn.
It was earlier seen that Aniruddh turns Bondita's support system keeping her happy.
Now looks like Bondita's mother wants to take her home where Bondita gets ready immediately.
Bondita's mother thus asks her to seek permission from Aniruddh before leaving the house.
With heavy heart Bondita goes to Aniruddh and asks for permission where Aniruddh does not permit her to leave the house.
Upset Bondita blackmails Aniruddh where she holds her nostrils holding her breath.
Bondita happy as her plan worked Aniruddh confused
Aniruddh gets scared seeing the madness of Bondita and permits her to go.
Bondita gets happy that her new exercise to convince Aniruddh worked ultimately.
Let's see what's in store for Bondita in her village.
Keep reading for more updates.
Latest Barrister Babu Updates