Yeh Rishta Kya Kehlata Hai: Sita begs for apology appreciate Naira's skills (Future Story)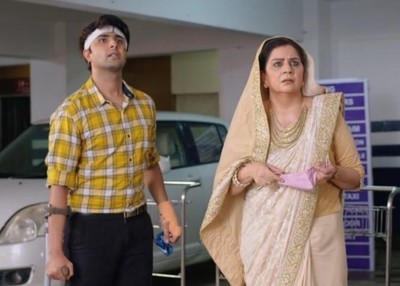 Yeh Rishta Kya Kelata Hai: Sita begs for apology realise big mistake appreciate Naira (Shivangi Joshi)
The upcoming episode of Star Plus longest running serial Yeh Rishta Kya Kehlata Hai will showcase exciting track ahead.
As per the latest episode it is seen that Naira wants to save her Kartik by hook and crook.
Naira is not ready to get Kartik punished for someone else's crime.
Hence Naira comes up with a master plan where she decides to expose Kundan before Sita.
Naira works her plan smartly where Kundan gets trapped perfectly.
Sita gets to witness the real face of Kundan and feels guilty where she was trapping a good human being that is Kartik.
Sita appreciates Naira calls her blessing for Goenka family
Guilty Sita begs for apology where she at last appreciates Naira for her skills and also adds that she is blessing for Goenka family.
Sita thus gets Kundan arrested and frees Kartik from getting jailed.
How will Kartik react to this development?
Let's wait and watch for upcoming twist in upcoming episode of Yeh Rishta Kya Kehlata Hai.
Latest Yeh Rishta Kya Kehlata Hai Updates