YRKKH: Naira's masterstroke unveils Kundan evil face before Sita breaks down (Upcoming Episode)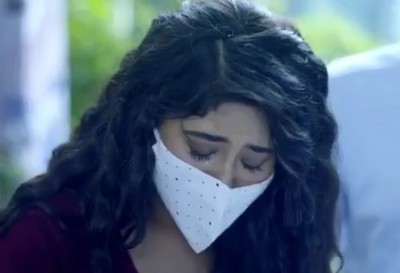 Yeh Rishta Kya Kehlata Hai: Naira's masterstroke unveils Kundan evil face before Sita breaks down
Extreme drama is about to come in longest running TV serial Yeh Rishta Kya Kehlata Hai upcoming story.
Kartik is in jail where he is sacrificing his life to protect Kundan as per Sita's cryptic deal with him.
Naira is not ready to let Kartik sacrifice, thus she gets in action mode to save Kartik and prove him innocent.
Naira now plays double game with both Sita and Kundan.
Naira promises to Sita that Kundan will put the accident blame on her while here she convinces Kundan to put the blame on Sita and free Kartik.
Naira makes Kundan believe that if he will put blame on Sita and prove Kartik innocent then she will help him get Sita's position in company.
Kundan gets in Naira's plan and thus now his evil face will get expose before Sita who blindly trusted in HER SON.
Naira saves Kartik's life
Naira will finally save Kartik's life and will get home.
This is getting more interesting to watch how Naira will end Kundan's evil game.
Stay tuned to Serialgossip.com for more updates and latest news of top TV shows.
Latest Yeh Rishta Kya Kehlata Hai Updates