Anupama: Paritosh tag Anupama illiterate shames her identity (Future Story)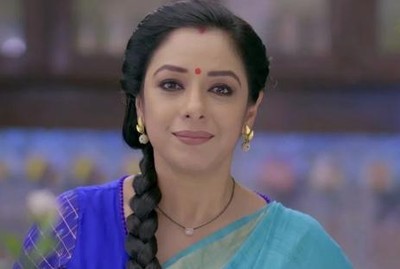 Anupama: Paritosh tag Anupama (Rupali Ganguly) illiterate shames her identity
The upcoming episode of Star Plus new serial Anupama will showcase shocking twist.
As per the recent track of Anupama, it is seen that Anupama gets huge shock when she gets to see Kinjal's family.
Anupama is upset with Paritosh as he hides the truth from her but at the same time she is very happy to see beautiful Kinjal who will be her daughter in law.
Shockingly when Kinjal's mother comes to know that Anupama has not completed her education, she refuses to let Kinjal marry Paritosh.
Heartbroken Paritosh crosses limits Anupama shocked
Paritosh feels heart-broken where he shifts the entire blame on his mother Anupama.
Paritosh crosses all his limits and tags his mother Anupama an illiterate shaming her identity.
How will Anupama react to this development?
Let's wait and watch for the upcoming story in Star Plus serial Anupama.
Latest Anupama Updates