Anupama: Kavya controls Anupama to impress Vanraj in Paritosh Kinjal engagement (Upcoming Twist)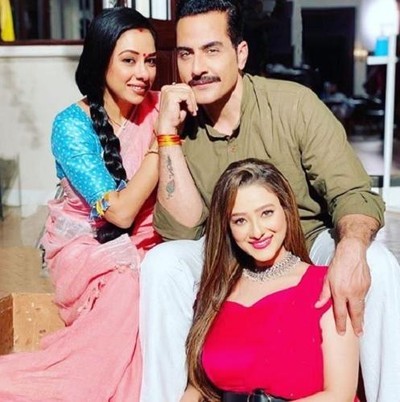 Anupama: Kavya controls Anupama to impress Vanraj in Paritosh Kinjal engagement
Hindi serial Anupama is going to see major twists and turns in the upcoming story of Anupama and Vanraj's marital life.
Paritosh and Kinjal's marriage is on the head where first the Shahs are preparing for a grand engagement ceremony.
On the other hand, Kavya has created a ruckus by playing her fake molestation drama.
Kavya gets to stay with Vanraj in his house and this will further knock in problems for Anupama and Vanraj when the engagement ceremony will finally arrive.
Kavya and Anupama's cold war
Kavya has determined to snatch Vanraj from Anupama as she believes she better deserves Vanraj than Anupama.
There will be new drama in the engagement ceremony when the truth about Anupama selling off her jewelries will get disclose and there Kavya will take advantage to get closer to Vanraj.
This is going to be highly intensified to watch how Anupama will deal with Kavya's cold war.
Stay up to date with Serialgossip.com for popular top TV shows and Hindi serial.
Latest Anupama Updates