Yeh Rishtey Hai Pyaar Ke: Mishti to suffer more torture with Kuhu's surrogacy (Upcoming Twist)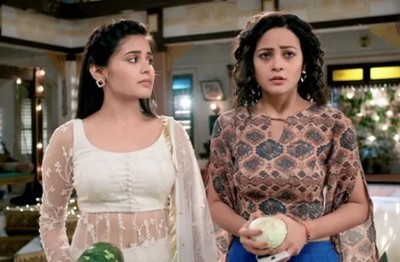 Mishti (Rhea Sharma) life to get struggling after Kuhu (Kaveri Priyam) surrogacy decision in Yeh Rishtey Hai Pyaar Ke
Hindi serial Yeh Rishtey Hai Pyaar Ke is going to see more ups and downs in Abeer and Mishti's life.
Abeer and Mishti are having a happy time when they opt for the adoption of a baby child and complete their family.
However, Meenakshi's evil tricks and planning plotting are not coming to an end.
What will happen next in Yeh Rishtey Hai Pyaar Ke is quite hard to gulp as Kuhu agrees for surrogacy but with a plan in her bag.
Kuhu to make Mishti's survival hard
Kuhu is going to become the surrogate mother for Abeer and Mishti's child.
Though the couple is not happy because they don't want to trouble Kuhu and Kunal's marriage life but destiny seems against them.
Abeer and Mishti will finally accept Kuhu's decision but how Mishti will handle Kuhu's tantrums.
Mishti is going to a hard time because Kuhu is going to stand Meenakshi and everyone away from Mishti.
Let's see what more will happen in Abeer and Mishti's life.
Stay up to date with Serialgossip.com for popular top TV shows and Hindi serial.
Latest Yeh Rishtey Hai Pyaar Ke Updates