Yeh Rishtey Hai Pyaar Ke: Kuhu's surrogacy to sideline Mishti's importance in family (Upcoming Twist)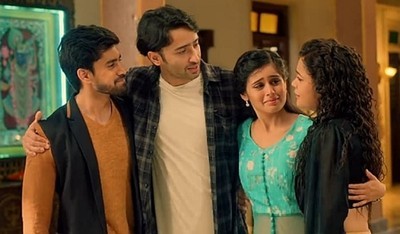 Kuhu (Kaveri Priyam) ready to become Abeer and Mishti's child surrogate mother in Yeh Rishtey Hai Pyaar Ke
The upcoming twist in Yeh Rishtey Hai Pyaar Ke will see new u-turn in Abeer and Mishti's life.
Abeer and Mishti are happy to adopt a baby child and bring a new member to the family.
However, before Mishti and Abeer could celebrate their happiness, Kuhu comes announcing her big fat decision.
Kuhu has decided to become a surrogate mother for Abeer and Mishti's child but this somewhere knocked new trouble for Mishti.
Mishti's new trouble
Kuhu and Mishti have always shared a bitter sisterly relation.
Now when Kuhu is going to become the surrogate mother, what new problems are knocking in Mishti's life are hard to digest.
Mishti's importance in the Rajvansh family will decrease to the core after all Meenakshi wants an heir and now Kuhu is the one who can fulfil her demand.
Will Mishti be able to cope up with what new storms are coming in her way?
Stay with us for more updates and the latest news.
Latest Yeh Rishtey Hai Pyaar Ke Updates