Shaadi Mubarak: KT and Preeti's first date kindles new love with new twist (Upcoming Twist)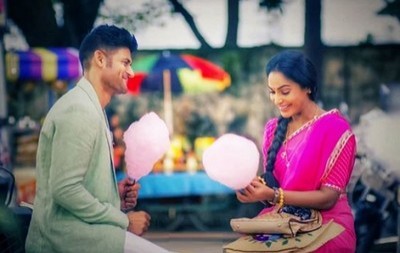 Shaadi Mubarak: KT and Preeti's first date kindles new love with new twist
The upcoming twist in Shaadi Mubarak is going to see KT and Preeti's lunch date.
KT and Preeti face a huge loss when Chanda and Rati mislead them and steal their presentation snatching their first wedding project.
KT doesn't want to feel de-motivated or let Preeti feel guilty that he gets an idea.
KT takes Preeti on lunch where one after other, KT and Preeti enjoy street food.
When KT and Preeti are having a lovely time together, their friendship is slowly turning into love and pure feelings.
Beside this budding love, KT and Preeti are going to face new problems ahead.
KT and Preeti in new trouble
KT and Preeti are going to see face new troubles with Chanda turning hurdle in their second project.
Let's see if Preeti and KT could fail Chanda's her dirty strategies this time.
Stay up to date with Serialgossip.com for popular top TV shows and Hindi serial.
Latest Shaadi Mubarak Updates