Ishq Mein Marjawan 2: Sushmita Bhanik aka Ragini to stir up Vansh Ridhima's love life (Latest News)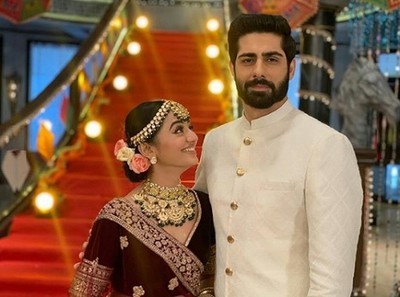 Ishq Mein Marjawan 2: Sushmita Bhanik aka Ragini to stir up Vansh and Ridhima's love life
The upcoming story of Colors serial Ishq Mein Marjawan 2 is going to see major twists and turns in the storyline.
Actress Sushmita Bhanik, popular for her roles in Sasural Simar Ka and Bahu Humari Rajnikanth is going to play the character role of Ragini.
Ragini is Vansh's ex-girlfriend and her murderer death is the reason behind why Ridhima married Vansh.
Vansh and Ridhima are already facing ups and downs in their marital life.
Now when Ragini's chapter is finally going to open ahead,
Sushmita Bhanik will enter the show as Ragini to stir up Vansh and Ridhima's marital cum love life.
Vansh and Ridhima's new troubles
Moving ahead, new complications are going to arise amid Vansh and Ridhima.
Vansh and Ridhima are up for more troubles with Ragini's return.
Stay tuned with us for more updates and latest news.
Latest Ishq Mein Marjawan 2 Updates