Pinjara Khubsurti Ka: Mastermind Piyush Mayura to elope from city, Omkar restless (Upcoming Twist)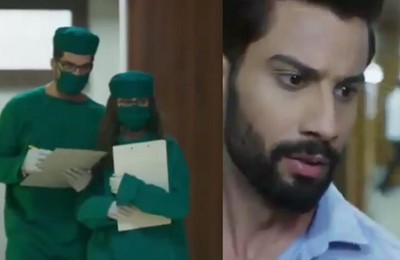 Post Mayura (Riya Sharma) gains her conscious, Piyush (Gautam Vig) makes plan in Pinjara Khubsurti Ka
The upcoming twist of Pinjara Khubsurti Ka will see Mayura finally gaining her conscious.
Mayura opened her clinic but egoistic Omkar ruined it.
Omkar in the fit of rage hits Mayura with his car when Mayura slips in danger.
Mayura finally gains conscious wherein her family wants Mayura to leave them and the city before Omkar could find her again.
Piyush turns helping hand to Mayura in this tough situation.
Piyush and Mayura take the disguise of doctors and sneakily rush to leave the hospital while Omkar and his men interrogate hospital.
Omkar to face his big defeat
The time has come when Omkar will face his big defeat.
Piyush and Mayura are eloping from the city while Omkar is restlessly searching for Mayura.
Will Piyush save Mayura from Omkar?
Latest Pinjara Khubsurti Ka Updates