Ishq Mein Marjawan 2: Vihaan rocked Kabir shocked Vansh Ridhima new love story starts (Upcoming Twist)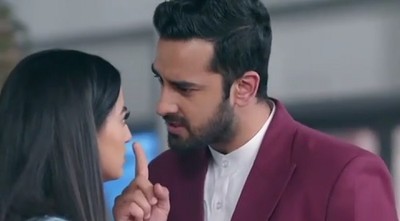 Ishq Mein Marjawan 2: Vihaan rocked Kabir shocked Vansh Ridhina new love story starts
Colors Hindi serial Ishq Mein Marjawan 2 is all set to see the grand entry of Vihaan in VR mansion.
Vansh and Ridhima's love story ends on a bitter note who turned victim to the filthy conspiracies of Kabir and Anupriya.
Kabir and Anupriya's truth soon gets revealed to Ridhima.
Ridhima swears to expose them before the family but evil Kabir pushes Ridhima in the pool.
Ridhima drowns feeling suffocated and almost reaches on the verge to die but Vihaan makes his timely entry.
Kabir and Anupriya's world to get shaken
Vihaan jumps in the pool and saves Ridhima which shakes the entire evil world of Kabir and Anupriya.
Vihaan who took Vansh's disguise and entered VR mansion as Vansh is going to fail all the planning and plotting of Kabir.
Alongside, Vansh and Ridhima new love story will start but let see when Ridhima will recognize him.
Stay tuned with us for more updates.
Latest Ishq Mein Marjawan 2 Updates