Gustakhiyan: Aditya Redij & Kinjal Dhamecha new Colors TV serial Gustakhiyan story on-air details (Latest News)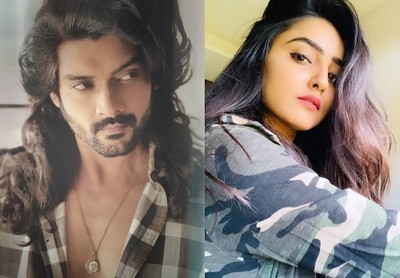 Aditya Redij and Kinjal Dhamecha new Colors TV serial Gustakhiyan story on-air details
Colors new TV series Gustakhiyan will soon go on-air.
The show stars actor Aditya Redij and Kinjal Dhamecha in lead character roles.
Aditya Redij was last seen in Sony TV's Porus and Patiala Babes.
Kinjal Dhamecha is making her debut with Gustakhiyan.
Alongside, actor Vihaan Verma, Mayur Khandge, Vibhavari Deshpande, Mona Ambegaonkar are also roped in the show.
Earlier the show Gustakhiyan expected to go on-air by December but now the show will go on-air after Bigg Boss 14.
Gustakhiyan story plot
The amazing story of Gustakhiyan TV serial will revolve around an immoral man and a woman who lives with principals.
The two are forced into a marriage but how they will end up grooving love is all about Aditya Redij and Kinjal Dhamecha's GUSTAKHIYAN.
Stay tuned with entertainment news website serialgossip.com
Latest Gustakhiyan Updates