Imlie: Imlie turns Aditya's life savior from Satyakam promises future together (Upcoming Twist)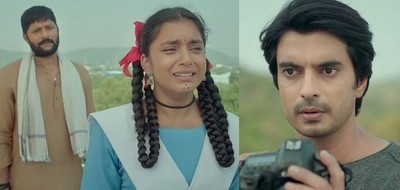 Imlie: Imlie turns Aditya's life saviour from Satyakam promises future together
A major twist is upcoming next in Imlie TV serial which will bring Imlie and Aditya closer to each other.
Aditya arrived in Pagdandiya with a motive to cover the close story of Satyakam.
Unfortunately, Satyakam recognizes his motives and kidnaps him.
Angry Satyakam keeps gun on Aditya's head to shoot him but thanks to Imlie who turns the life saviour of Aditya.
Imlie and Aditya's new chapter starts
Unknowingly this is going to be the new beginning of Aditya and Imlie's new beginning.
Imlie saves Aditya from the deadly gunshot of Satyakam but will their friendship only stay friendship or the love will soon find its way.
It would be interesting to watch what more ups and downs are line up in the storyline.
Stay tuned with us for more updates and latest news.
Latest Imlie Updates