Shaadi Mubarak Spoiler Alert: Nandini's emotional blackmail to force KT leave Preeti & marry Nandini (Latest Spoilers Alert)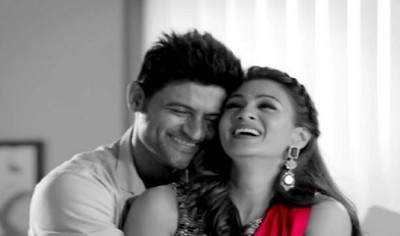 Shaadi Mubarak Spoiler Alert: Nandini's emotional melodrama to force KT leave Preeti & marry Nandini
Big melodrama is coming up next in Shaadi Mubarak in the upcoming episode storyline.
Nandini is definitely faking her love for KT and is making her son Arjun fix up her remarriage with KT.
KT who isn't aware of his ex-wife back in his life is preparing the wedding of Nandini.
Kusum and Preeti find the truth of Nandini is back but fail to confess anything to KT.
The day of the wedding comes when finally the truths will get exposed.
However, Nandini's emotional melodrama and her emotional blackmail over Arjun is going to make KT marry her.
KT and Preeti to part ways?
If Nandini will succeed in her evil motives and KT will remarry her,
KT and Preeti will part ways on a bitter note and is this really justified.
Stay updated with Serialgossip.com for more updates and latest news.
Latest Shaadi Mubarak Updates