SNS 2: Gehna turns Shakti to save Anant from Dashrath trap (Latest News)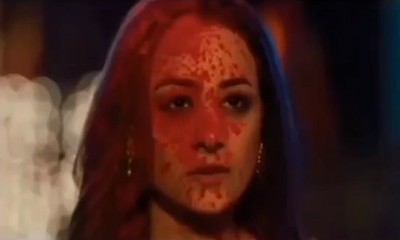 Saath Nibhana Saathiya 2 (SNS 2): Gehna turns Shakti to save Anant from Dashrath trap
Saath Nibhana Saathiya 2 latest story will see Anant and Gehna coming across the new challenges.
Further in the story to come, Dashrath takes his revenge on Anant and Praful.
Dashrath supports Kanak in snatching Praful's property and thus intiates the partition of property.
However, when Dashrath insults Gehna, Anant insults back Dasrath which drives him crazy.
Dashrath makes a big fat conspiracy wherein he traps Anant in money laundering crime.
Gehna stands with Anant
Kanak, Hema and other Desais refuse to help Gehna.
Gehna thus takes Shakti avatar to save her husband Anant from the disgusting trap of money laundering.
However, what new challenges Gehna will face and how Gehna will prove ANnat innocent is worth to watch.
Keep reading Serial Gossip to know the further details.
Latest Saath Nibhana Saathiya 2 Updates