Shaurya Aur Anokhi: Shaurya's hero entry beats Vineet to save Anokhi (Upcoming Episode)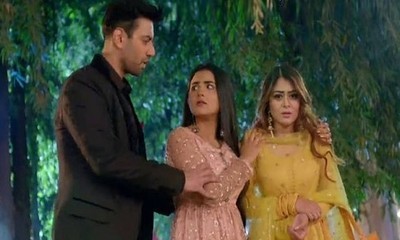 Shaurya Aur Anokhi: Shaurya marks hero entry to rescue Anokhi
Star Plus TV serial Shaurya Aur Anokhi Ki Kahani is seeing ups and downs in Shaurya and Anokhi's life which are bringing them closer in love.
However, Vineet is super irked with Anokhi and his wife Bubbly.
After Valentine's party, when aggressive Vineet raises hand on Bubbly and Anokhi, Shaurya makes his hero entry.
Shaurya makes his heroic entry and grabs Vineet's hand in anger.
Not only this, but Shaurya beats Vineet and gives him an open warning.
Shaurya's such step overwhelms Anokhi when Shaurya takes Anokhi and Bubbly in his car to drop them home.
Shaurya and Anokhi's love starts
So, how beautiful Shaurya and Anokhi's love story will be when Shaurya is such caring even when he has no relation with Anokhi.
To know the further details, check out the new updates at SERIALGOSSIP.COM
Latest Shaurya Aur Anokhi Ki Kahani Updates