GHKKPM: Love Confession, Virat orders all Sayi's favorite food (Upcoming Twist)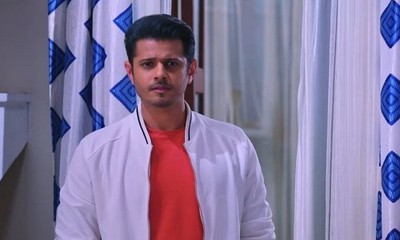 Ghum Hai Kisi Ke Pyaar Mein (GHKKPM): Virat plans love confession to order Sayi's favorite food
The upcoming twist of Ghum Hai Kisi Ke Pyaar Mein will see Virat planning a romantic dinner date for his wifey Sayi.
Virat realizes his mistakes and misbehaviour to Sayi and feels apologetic.
Virat gets a huge shocker when he finds that Sayi is leaving the Chavan house.
Virat apologizes to Sayi and reveals his concern for her when she visited his professor alone.
Sayi accepts Virat's apology after an emotional breakdown.
The exciting is that Virat orders all Sayi's favorite food when Sayi says that she is super hungry.
Sayi and Virat's romantic dinner
Sayi gets overwhelmed when Virat asks Sayi to test him as he will order her favorite food.
Virat is deeply apologetic for hurting Sayi and doesn't want Sayi to remain upset anymore.
So, Virat is in love with Sayi but will this romantic dinner date turn into Virat-Sayi's love confession night?
Check out the new updates at SERIALGOSSIP.COM
Latest Ghum Hai Kisi Ke Pyaar Mein Updates