Kundali Bhagya: Prithvi's dramatic reentry in Karan Preeta life as Kritika husband (Latest News)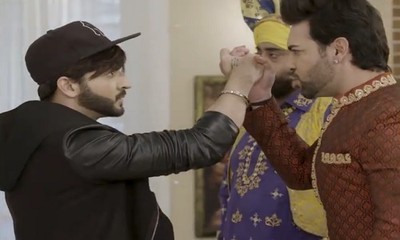 Kundali Bhagya: Prithvi's dramatic reentry in Karan Preeta life as Kritika husband
Zee popular TV show Kundali Bhagya will see Karan and Preeta's old enemy making the deadliest re-entry in their lives.
Karan is back to home but faces a huge shocker when he comes to know about Prithvi.
Karan, Preeta, and the entire Luthra family are shocked to the core seeing Prithvi and Kritika married.
Prithvi makes his dramatic reentry into Preeta's life by marrying Kritika.
This much isn't enough to shock the family that Kritika defends Prithvi against everyone in the family.
Kritika and Prithvi's unwanted marriage
Karan turns to beat Prithvi but Kritika saves Prithvi calling him her husband.
Preeta and Karan both are confused with Prithvi's such disgusting deed while Prithvi married Kritika only to take his revenge on Karan and Preeta.
So, how Karan and Preeta will beat Prithvi in his own dirty game,
Keep reading SERIALGOSSIP.COM for more updates and the latest news.
Latest Kundali Bhagya Updates