Mehndi Hai Rachne Wali: Raghav to make Pallavi his bride on Ugadi (Latest News)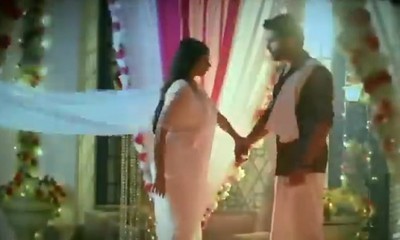 Mehndi Hai Rachne Wali: Raghav to make Pallavi his bride on Ugadi
The popular TV serial Mehndi Hai Rachne Wali is seeing some major ups and downs in the storyline.
Raghav and Pallavi are currently on bitter terms.
Meanwhile, when the pregnancy is receipt gets in Sharda's hand, Sulochna blames Pallavi.
Sulochna proves Pallavi pregnant with Raghav's child and now this intensifies the situation for both Raghav and Pallavi.
Raghav and Pallavi's forced marriage next
The upcoming track of the story will see Raghav and Pallavi's forced marriage.
Where Raghav is trapping Pallavi in this unwanted and namesake marriage relationship,
Raghav is going to make Pallavi his bride on the eve of Ugadi.
Raghav and Pallavi's new beginning with the new year will someday blossom love or the hate will stay evergreen.
Stay tuned with us for more updates and the latest news.
Latest Mehndi Hai Rachne Wali Updates