Mehndi Hai Rachne Wali: Pallavi accepts Raghav's big fat deal (Upcoming Episode)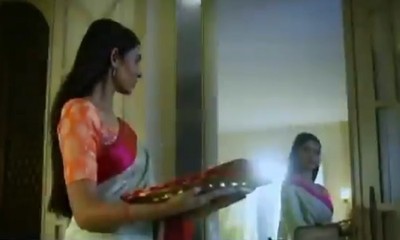 Mehndi Hai Rachne Wali: Pallavi accepts Raghav's big fat deal
The upcoming episode of Star Plus TV serial Mehndi Hai Rachne Wali is going to see Raghav cracking a major deal with Pallavi.
Because the misunderstandings are badly shaping up between both Raghav and Pallavi,
Raghav mistakes Pallavi's hand in getting his Amma and Keerti arrested.
The circumstances deteriorate and Raghav goes mad to make Pallavi's life equal to hell.
Raghav and Pallavi at odds
Raghav plays a mind game with Pallavi when he blackmails Pallavi over Deshmukh family's bankruptcy.
Raghav thus compels Pallavi to either marry him or he will bring his family on road.
Pallavi agrees with Raghav and accepts his big fat deal.
However, Pallavi isn't ready to spare Raghav but is in action to make Raghav payback for every crime.
So make sure you check out SerialGossip.com for more.
Latest Mehndi Hai Rachne Wali Updates