Star Plus Pandya Store replaces Shaadi Mubarak (Latest News)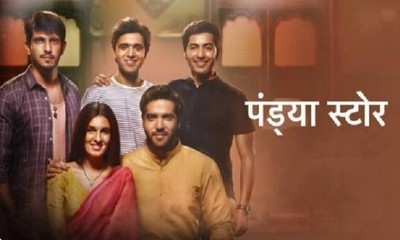 Pandya Store: Star Plus Pandya Store replaces Shaadi Mubarak
The latest story of Pandya Store is looking forward to the new time slot.
The show is replacing the ongoing TV show, Shaadi Mubarak, from 21st April.
Actor Manav Gohil is tested positive for Covid-19 and is home quarantined.
However, the Makers are not shifting their base to any other city but instead, they are shutting down the shooting.
At the same time, Pandya Store is replacing Shaadi Mubarak from 21st to May 1st.
Pandya Store gets new Time Slot
From hereby, Pandya Store gets a new time slot of 7:30 PM from 21st April.
The cast and crew of Pandya Store have already moved to Goa for the shootings.
Stay tuned with us for more updates and the latest news.
Latest Pandya Store Updates