Ghum Hai Kisi Ke Pyaar Mein: Sayi regret Virat's absence (Upcoming Story)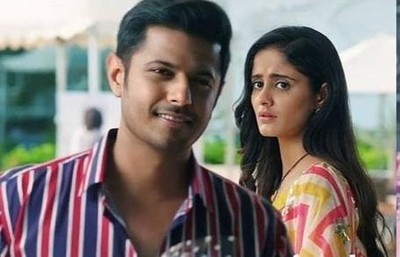 Ghum Hai Kisi Ke Pyaar Mein (GHKKPM): Sayi regret Virat's absence
The upcoming episode of Star Plus popular serial Ghum Hai Kisi Ke Pyaar Mein will showcase interesting twist and turn.
It was earlier seen that Sayi misses Virat now and then but hides her true feelings for Virat.
Also earlier Virat had warned Sayi to never expect more from him as he loves someone else.
Sayi has this thing in her mind where she believes that Virat loves Pakhi and not her.
However in college when Sayi was about to leave post meeting Pulkit she imagines Virat coming to her with a bouquet of flowers.
Later she is shocked to know that she is missing Virat and regret Virat's absence.
Sayi to soon realize her true love for Virat
Sayi tries to keep Virat aside and concentrate on her studies.
Will Sayi realize her true love for Virat?
It would be interesting to see what happens next on the show.
Stay tuned to serialgossip.com for more updates.
Latest Ghum Hai Kisi Ke Pyaar Mein Updates