Shaurya Aur Anokhi: Shaurya enters with Anokhi Astha to shake Devi's world (Upcoming Episode)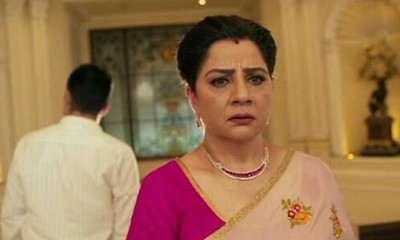 Shaurya Aur Anokhi Ki Kahani: Shaurya blasting entry with Anokhi Astha shakes Devi's world
Star Plus TV serial Shaurya Aur Anokhi Ki Kahani's upcoming episode is going to see Shaurya's major step.
As per the current storyline, Shaurya finally reconciles with Astha and accepts her back as his mother.
Here Anokhi takes a strong stand for herself and tears off the rustication letter on his face.
As soon as Reema informs Shaurya about the college authorities got Anokhi's room vacant, Shaurya goes furious.
Shaurya gets pissed off knowing how his family tortured Anokhi in his absence even when he warned them.
Shaurya takes a big step
Further Shaurya takes a major step when he brings Astha and Anokhi to the Sabherwal house.
So, the blasting entry of Shaurya with Astha and Anokhi shakes Devi to the core because this is what she never planned.
How exciting the new story will be is worth watching in the upcoming episode.
Make sure you check out the new updates at SerialGossip.com
Latest Shaurya Aur Anokhi Ki Kahani Updates