Anupama: Recovery Leap for Anupama, Vanraj Kavya's fight continues (Upcoming Twist)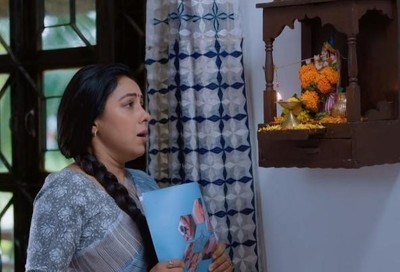 Anupama: Recovery Leap for Anupama, Vanraj Kavya's fight continue
The upcoming episode of Star Plus popular serial Anupama will showcase an interesting twist and turn.

It was earlier seen that Anupama needed time for recovery.
Hence she got support from her entire Shah family apart from Vanraj and Kavya.
Anupama did not spend her recovery time in sleep but she woke up early morning performed Tulsi Pooja with family help assisted Kinjal in cooking overall spend a good time.
Vanraj Kavya turned an ugly couple
Ahead Anupama did yoga too and on the other side Vanraj and Kavya's same old fight continued.
Day and night Kavya Vanraj used to fight like an ugly couple.
Anupama used to feel sorry for Vanraj but cannot help it as Kavya was his good choice.
Let's see what future holds for Anupama ahead post this good time leap.

It would be interesting to see what happens next on the show.

Stay tuned to popular entertainment website serialgossip.com
Latest Anupama Updates