MHRW: Pallavi digs Raghav's fear from his father and past (Upcoming Twist)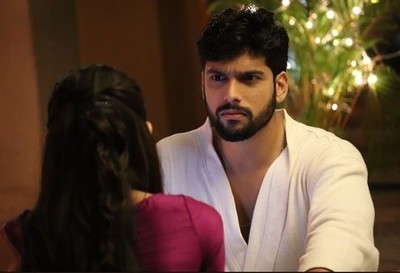 Mehndi Hai Rachne Wali (MHRW): Pallavi digs Raghav's fear from his father and past
The national television show Mehndi Hai Rachne Wali will finally see Raghav revealing the past to Pallavi.
Raghav loses the game to Pallavi when Pallavi puts forth a shocking demand.
Tears fall from Raghav's eyes when Pallavi asks him to tell her about what happened between him and his father 10 years ago.
Raghav doesn't want to reveal his past to Pallavi as he fears if she will leave him just like how Amma abandoned him.
Pallavi on her new mission
Pallavi wants to solve Amma and Raghav's conflicts bringing them closer and reconciling their broken relationship.
Further Pallavi insists Raghav to share the past with him as she wants to know him better.
However, will Raghav's truth revelation be any help to Raghav in solving his and Amma's relation problems?
To know everything, do keep up with us.
Latest Mehndi Hai Rachne Wali Updates