Anupama: Anupama to teach Kavya bitter Reality Of Life (Upcoming Story)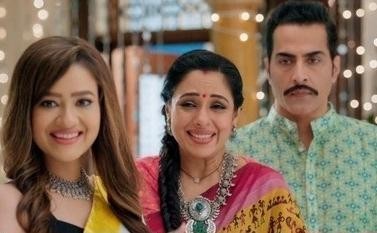 Anupama: Anupama to teach Kavya bitter Reality Of Life
The upcoming episode of Star Plus popular serial Anupama will showcase an interesting twist and turn.
It seems an interesting face-off between Anupama and Kavya is coming up.
Where Anupama is done with cooking for her entire family members and Kavya returns from work delighted.
Kavya is happy to see the food ready by Anupama while she gets a harsh reality check when Anupama asks Kavya to cook her own food.
Kavya took aback from Anupama
Kavya is taken aback where she has to cook from scratch.
Not only this when Anupama asks Kavya if she knows the rate of Aata and Dal which is the basic need for cooking.
Let's see how Kavya takes this bitter relity from Anupama.

It would be interesting to see what happens next on the show.

Stay tuned to serialgossip.com for more updates.
Latest Anupama Updates