Sasural Simar Ka 2: Shocking! Vivaan burns himself alive (Upcoming Twist)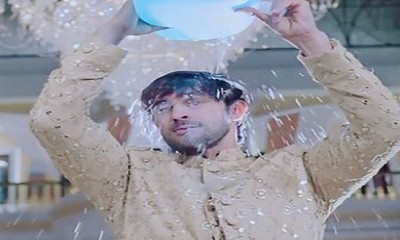 Sasural Simar Ka 2: Shocking! Vivaan burns himself alive
The upcoming episode of Colors TV serial Sasural Simar Ka 2 will see the tragic storm in Oswal's life.
Earlier it is seen that how Aarav and Simar convince Badi Ma to forgive Vivaan and accept Reema as Bahu.
Badi Maa is stubborn in her decision to never forgive Vivaan and instead, she hardens their punishment.
Now the situation deteriorates more as Vivaan isn't ready to let Badi Maa separate him from Reema and thus he takes a drastic.
The family stands shocked to the core when Vivaan pours kerosene oil on himself and threatens Badi Maa to burn himself.
Vivaan and Badi Maa drastic showdown
Vivaan puts life at stake to convince Badi Maa for his and Reema's love,
However, will such threatening succeed or there will happen some tragedy?
It would be highly intensified to watch what will happen next in the show amid Vivaan's such huge step for his lady love.
To know this, you need to follow us at SerialGossip.com for every minute update.
Latest Sasural Simar Ka 2 Updates