Sushant Singh Rajput's Psychiatrist shocking revelation on Ankita Lokhande & Rhea Chakraborty (Bollywood latest gossip)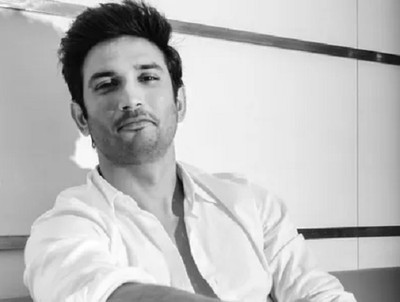 Sushant Singh Rajput's psychiatrist shocking revelation on Ankita Lokhande & Rhea Chakraborty
Bollywood actor Sushant Singh Rajput has left everyone in a major shock after all he committed suicide and gave up on his life due to depression.
The Mumbai Police is investigating the death case that another shocking revelation has come forth from the psychiatrist of Sushant Singh Rajput.
Psychiatrist Kesari Chavda has revealed that a lot of important details about the actor that Sushant Singh Rajput was suffering from depression and couldn't sleep during the night.
Kesari Chavda also made a revelation that Sushant used to had strange thoughts and post his break up with Ankita Lokhande, he had a few failed relationships which eventually made him realize that no one loved him as Ankita did.
Meanwhile what came forth as more shocking is that Kesari revealed, Sushant was not happy with his girlfriend Rhea Chakraborty's behavior.
Sushant Singh Rajput also started to think that he had a bipolar mind.
Sushant Singh Rajput's death case getting complicated
Actor Sushant Singh Rajput's suicidal death has stirred a lot of debate in Bollywood industry about nepotism, the reasons behind Sushant's death.
Stay tuned to serialgossip.com for more updates and latest news.
Latest Sushant Singh Rajput Updates