Mehndi Hai Rachne Wali: Exclusive from Raghav and Pallavi's wedding (Latest News)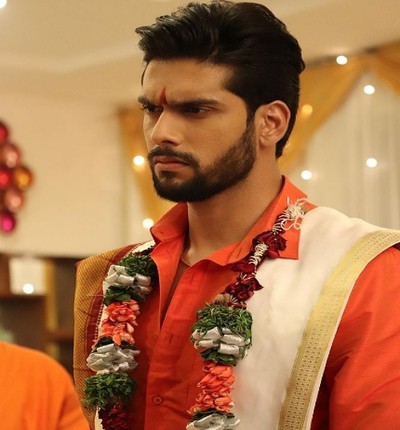 Mehndi Hai Rachne Wali: Exclusive from Raghav and Pallavi's wedding
The best TV series Mehndi Hai Rachne Wali is all set to see Raghav and Pallavi's marriage.
The revenge is on the peak and Raghav-Pallavi sign the marriage deal.
While Pallavi will marry Raghav, Raghav will bail out Nikhil as per their marriage deal.
The give and take policy is definitely getting Raghav and Pallavi marries but this is not the end.
Raghav and Pallavi's love cum revenge
Serial Gossip is sharing an exclusive glimpse from Raghav and Pallavi's wedding.
Actor Sai Ketan Rao's groom look is quite fascinating.
Meanwhile, Shivangi Khedkar aka Pallavi is coming in her widow avatar to marry Raghav and take the oath of her revenge on him.
So, what more is coming up next in MHRW, to know this, keep reading entertainment news website Serialgossip.com
Latest Mehndi Hai Rachne Wali Updates