Aapki Nazron Ne Samjha: Nandini big move leaves Darsh-Rawals forever (Upcoming Twist)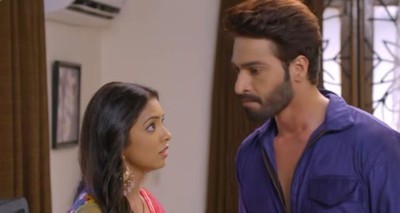 Aapki Nazron Ne Samjha: Darsh and Nandini rift to bring drastic twist in show ahead
Aapki Nazron Ne Samjha is Indian tv drama which telecasted on Star Plus, where its upcoming track of the show will bring much drama and suspense in the show.
Darsh has grooved hate for Nandini where he is ruthlessly making Nandini life hell and Nandii is much shocked over same.
At same Darsh also ended his relationship with Nandini while Nandini did not wanted to leave Rawal house.
Darsh and Nandini new rift, planned to leave Rawal house
Where further major drama is there where Darsh and Nandini's heated argument brings ugly consequences where Nandini planned to leave Darsh forever.
Nandini planned and confessed darsh that she will leave Rawal house and him forever.
Will Darsh let all this happen?
It would be interesting to see what will happen next in the show.
Stay tuned with us for more exciting updates and upcoming twists in the show.
Latest Aapki Nazron Ne Samjha Updates