Ishq Mein Marjawan 2: Fight amid Vansh & Kabir aka Devraj begins for Ridhima (Upcoming Twist)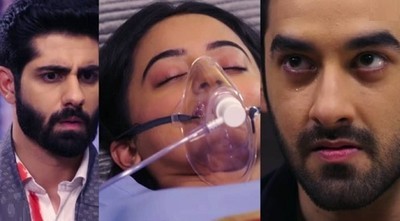 Ishq Mein Marjawan 2: Fight amid Vansh Kabir aka Devraj begins for Ridhima
Colors TV serial Ishq Mein Marjawan 2 is going to see ups and downs in the story of Vansh and Ridhima's love story.
Vansh has finally realized his feelings for Ridhima after how Ridhima risks her life to save him.
Vansh now blindly trusts in Ridhima and this is what Kabir planned.
However, Kabir will now enter the game as Devraj Singh Rathore to play his conspiracies against Vansh.
Devraj (Vishal Vashishtha) new problem for Vansh-Ridhima
Devraj will be knocking in new double troubles in Vansh and Ridhima's life.
Vansh and Ridhima's true marriage relationship will now start from here after Vansh realized how innocent Ridhima is.
It is going to be more interesting to watch how Devraj will make Vansh and Ridhima's life troublesome.
Stay tuned to Serialgossip.com for more updates and latest news of top TV shows.
Latest Ishq Mein Marjawan 2 Updates