Yeh Rishtey Hai Pyaar Ke: Kunal and Kuhu's new fight all blame on Mishti again (Future Story)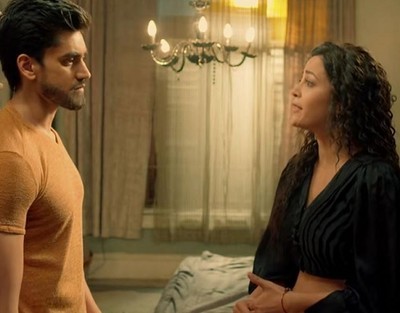 Kunal (Avinash Mishra) and Kuhu's (Kaveri Priyam) relationship to face more fights in Yeh Rishtey Hai Pyaar Ke
Hindi TV serial Yeh Rishtey Hai Pyaar Ke is going to bring more problems in Kunal and Kuhu's marital relationship.
Meenakshi wants Kuhu to become a surrogate mother for Abeer and Mishti's child.
Kuhu finally agrees for the surrogacy but besides this, she has, unfortunately, called lots of problems in her and Kunal's relation.
Kuhu and Kunal will have their regular fights when once again Mishti will be blamed for everything and for creating a huge mess in Kuhu's life.
Kuhu to count on Mishti
Kuhu becoming a surrogate mother for Abeer and Mishti's child will get special treatment from the family.
Kunal doesn't want to trouble Kuhu that he starts giving less time to Kuhu.
Kuhu getting frustrated with Kunal's behaviour will count on Mishti for once again messing up her life with her surrogacy demand.
What will Mishti do now and how Kunal-Kuhu's relationship will go smooth again.
Stay tuned with Serialgossip.com for more updates and latest news.
Latest Yeh Rishtey Hai Pyaar Ke Updates