Barrister Babu: Saudamini returns with Greenwood against Anirudh and Bondita (Upcoming Twist)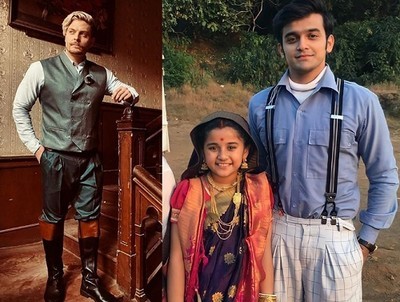 Barrister Babu: Greenwood (Jason Shah) and Saudamini join hands against Anirudh (Pravisht Mishra) and Bondita (Aura Bhatnagar Badoni)
Colors TV serial Barrister Babu is going to see Greenwood villainous entry in Anirudh and Bondita's life.
Anirudh and Bondita are currently living a peaceful time.
Binoy invites Greenwood to the home to have lunch with him.
Anirudh who is a freedom fighter dislikes the Englishmen but Binoy finds his pride in working for Englishmen, not for India.
Saudamini will take advantage of Greenwood by joining hands with him.
Saudamini already swears to make Chaudharies suffer and now Greenwood will turn her advantage.
New task for Anirudh and Bondita
How Anirudh and Bondita will face their new enemy Greenwood is worth to watch next in Barrister Babu.
Here is the sneak peeks from Barrister Babu where Jason Shah is in Greenwood's look while Anirudh and Bondita's look from outdoor shoot.
Stay tuned with us for more updates.
Latest Barrister Babu Updates