Pinjara Khubsurti Ka: Psycho Omkar kill Piyush to make Mayura all alone (Latest Spoilers Alert)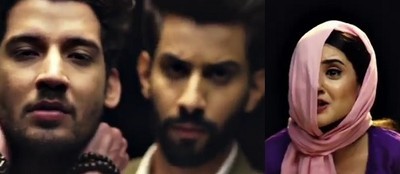 Pinjara Khubsurti Ka: Psycho Omkar kill Piyush to make Mayura all alone
The story of Pinjara Khubsurti Ka is going to see Omkar crossing his limit again.
Omkar gets determined to torture Mayura and make her suffer the life of hell.
After attacking the family, Omkar kidnaps Piyush to make Mayura all alone.
Omkar kidnaps Piyush and when Piyush is determined to help Mayura,
Omkar turns to kill him dead and make Mayura alone with no support.
Mayura shattered into pieces
Mayura is shattered into tears after Omkar kills Piyush dead by suffocating him.
Although this terrible scenario is a horrible part of Pinjara Khubsurti Ka new promo,
It would be worthwhile to watch if Piyush will become a victim of Omkar's psycho love for Mayura.
Keep reading serialgossip.com for more updates and the latest news.
Latest Pinjara Khubsurti Ka Updates