GHKKPM: Sayi's unexpected gift to Ninad shattered Pakhi's pride (Upcoming Twist)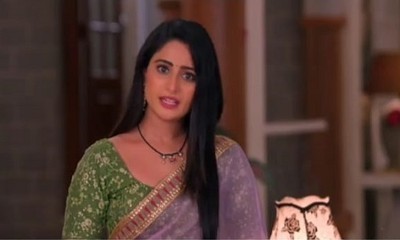 Ghum Hai Kisi Ke Pyaar Mein (GHKKPM): Sayi's unexpected gift to Ninad shattered Pakhi's pride
In the upcoming twist of Ghum Hai Kisi Ke Pyaar Mein, Sayi is going to break Pakhi's pride in full swing.
Sayi returns home when Pakhi starts her blame game.
The situation deteriorates when Pakhi blames Sayi for taking drugs with the money she took.
Sayi doesn't care for Pakhi's nonsense and ignores her.
Meanwhile what hits Pakhi harder is when Sayi makes Ninad unwrap the gift that she got for him.
Ninad gets teary eyes at Sayi's effort
The family gets overwhelmed at Sayi's effort while Shivani and Ashwini don't step back from taunting Pakhi for what she said about Syi.
Sayi's unexpected Harmonium gift to Ninad shattered Pakhi's pride.
It would be amazing to watch what will happen next in the show and how Sayi's praisings in the family will put Pakhi at radar.
Stay tuned with us for more updates and the latest news.
Latest Ghum Hai Kisi Ke Pyaar Mein Updates