KUDCA: Amrit tough love for Randhir curbs Veer allegations to defame (Upcoming Episode)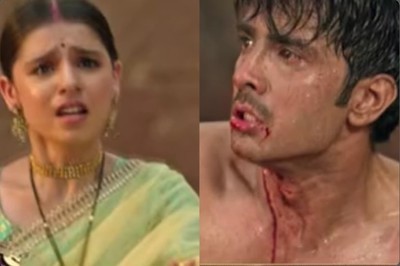 Kyun Utthe Dil Chhod Aaye: Amrit's trust for Randhir turned new challenge for Veer
Kyun Utthe Dil Chhod Aaye is Indian tv drama which telecasted on Sony Tv, where its upcoming track of the show will bring much drama and suspense in the show.
Veer is over the moon that he is married with Amrit and he perfectly snatched Randhir love of life.
Where amid this Veer fumes with anger eyeing Randhir close to Amrit and started ugly fight with him.
Randhir and Veer accusation over each other forth Amrit
Here comes drastic twist where destiny has united Veer and Amrit together but still Amrit trust and love is for Randhir.
Where, when Veer puts allegations over Randhir that Randhir has turned devil to beat him where Amrit showed her full trust over Randhir.
Will Veer tolerate all this eyeing Amrit favor for Randhir?
It would be interesting to see what will be next in show.
Stay tuned with us for more exciting updates and upcoming twists in the show.
Latest Kyun Utthe Dil Chhod Aaye Updates