Sasural Simar Ka 2: Reema shameful defeat & betrayal sabotaged by Divesh (Upcoming Twist)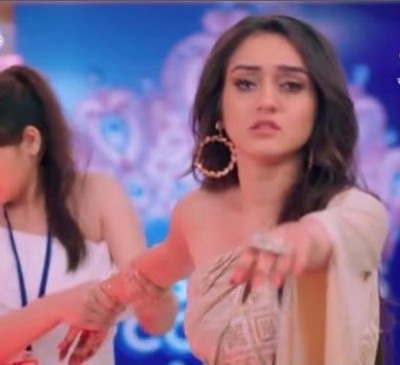 Sasural Simar Ka 2: Reema's major defeat and betrayal by Divesh, completed his revenge
Sasural Simar Ka 2 is Indian tv drama which telecasted on Colors Tv, where its upcoming track of the show will bring much drama as Reema gets defeated and cheated.
As per latest track of the show Reema eloped from home where Divesh played perfect game with Reema.
Divesh made fake wild card entry in Miss India competition to convince Reema where Reema gets trapped and left amid her marriage for competition.
Reema feels cheated and gets mad with Divesh
However where further Reema gets baffled that how Divesh did all this to take revenge from her where she gets into ugly scuffle with Divesh.
At same Reema feels betrayed and defeated who lost her Miss India title and as well as dream marriage boy Aarav.
It would be dramatic to see what will happen next in this show.
Stay tuned with us for more exciting updates and upcoming twists in the show.
Latest Sasural Simar Ka 2 Updates